With beautiful beaches, great weather, and a unique Caribbean flavour, it's easy to see why so many couples and families flock to this destination every years. This island is one of the hottest destinations in the Caribbean, and when you add cheap flights to Jamaica to the equations, it's easy to understand its popularity.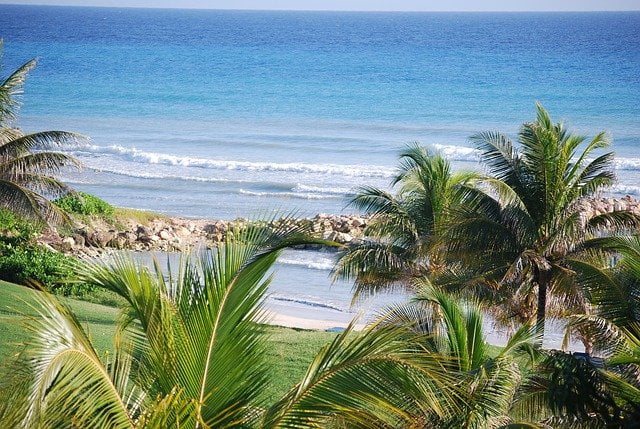 For those of you looking for an island escape and potentially considering Montego Bay, here's a look at five things to do here:
Jamaica Water Sports 
Jamaica Water Sports is a fun destination for those who come to Jamaica to enjoy the waters. Visitors can learn snorkeling and windsurfing at this attraction. A majority of tourists who stopped at this facility gave it high ratings for tons of fun and a plethora of learning abilities.
The Animal Farm 
Those who appreciate nature can have a relaxed tour at the Animal Farm in Montego Bay. The animal farm consists of several species of birds and a wide variety of teas and herbs. The mood is always calm at the Animal Farm. Visitors can observe the birds and take pictures of their favorite species. Additionally, they can enjoy the multitude of teas and herbs that are available.
Negril Beach Sunset Tour 
Negril Beach is a gorgeous area with seemingly endless miles of white sand and delightful palm trees all around. The tour includes a relaxed journey through the seven miles of sand with a breathtaking view in the sky. Tourists can opt to visit Rick's Café. Rick's Café is a local restaurant and bar that has an enormous amount of charm and appeal.
Sam Sharpe Square 
Sam Sharpe Square is the home of one of Jamaica's greatest hero, Sam Sharpe. Many monuments and sites exist in this area. Visitors will have access to monumental sites such as the Montego Bay Museum and the Cage, which is a closed overnight jail. Additionally, there is a beautiful cast iron fountain in the middle of the area for all to see.
Aquasol Beach Park 
Aquasol Beach Park is a theme park that has a multitude of water-based rides. The park has an exciting go-kart track that visitors love. It is an excellent beach for relaxing with one's thoughts or taking a nice dip in the water.
Montego Bay is saturated with amazing places to go. Visiting the aforementioned sites will open opportunities to discover new amazing sites and attractions.