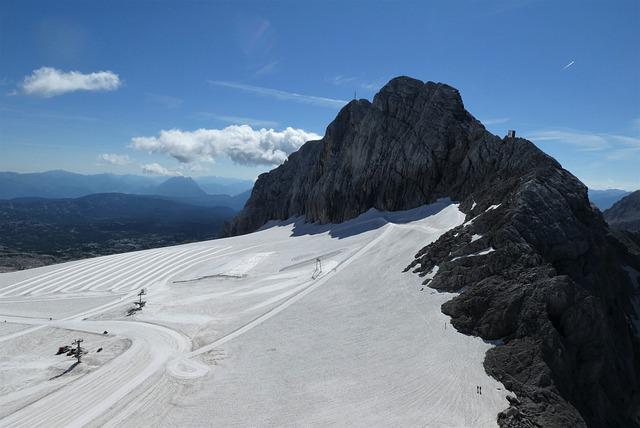 Are you a hard-core winter holidays supporter? Does your idea of fun include being in nature and feeling the cold wind tousle your hair?
Although it does sound awesome, it is hard to find such kinds of activities in summer. Or is it? Skiing might be considered a winter activity, but there are some parts of the world that enable skiers to enjoy their favourite sport even in summer. As you can probably guess, such places are either in the North or in the Southern Hemisphere (winter for countries in the Southern Hemisphere begins in late June).
Below you will find four ski resorts that remain open during summer and offer a feeling of winter in the heart of summer. Before going on with the list, we need to clarify that once you see a resort you like, you should do your own research to ensure that it accommodates your needs and preferences. Booking ski passes on Erna Low guarantees that you save both time and money on your trip while enjoying activities that fill you with excitement. Where should you consider going this summer?
Saas-Fee, Switzerland
If you are looking for a peaceful family-friendly hill, Saas-Fee is the perfect ski resort. It remains open in summer months, allowing winter sport lovers to keep doing what they adore. If you want to learn how to ski or snowboard so that you can impress everyone with your skills in winter, experienced instructors are still at the resort to teach and help their students improve. Additionally, ski teams can take advantage of the less crowded resort and book training sessions there.
Tignes, France
Depending on the snow conditions, you are likely to have the chance to ski at the famous Tignes from the 18th June to 31st July. How is that possible? There are pistes on the Grande Motte glacier, which is at an altitude of almost 3000 metres. Wouldn't it be cool to ski with the sun keeping you warm? An alternative activity is to hike up the glacier.
Timberline Lodge, Oregon
Timberline Lodge is less than two hours away from Portland, and it is open even in summer so that people can still enjoy the thrill of winter sports. However, most resort activities in the summer months involve preparing skiers for the winter to come. Skiing lessons for complete novices at skiing or those who aim to improve are offered. Additionally, ski practice does not end for skiers who have joined a team as they can reserve lanes.
Perisher, Australia
If you find yourself in Australia, you have to visit Perisher, the largest ski resort of the country. Pistes for all kinds of levels, especially intermediate, freestyle parks, lessons for people at all ages, festivals, fun activities and events await all the lucky ones who go there.